Missouri City, Texas Bonds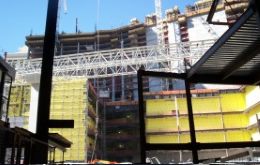 For over 20 years, George Adams & Company Insurance Agency, LLC. has been providing Commercial Surety Bonds around the country. Our surety expertise is in the areas of Bankruptcy Trustee Bonds, Bank Depository Bonds, Public Official and State Receiver Bonds. Only top rated Surety companies are used.

We pride ourselves on fast, friendly and complete customer service. You will be surprised how easily a surety bond may be obtained.

Our Commercial Surety Bonds include:
Bankruptcy trustee surety bonds
Bank depository bonds
Probate
Appeal
Indemnity
Public official
State receiver bonds
Bank Depository Bond

Our Bank Depository Bond program is utilized by banks holding certain federal, state, municipal or private deposits. The bank is required to collateralize those deposits which are in excess of the F.D.I.C. limit. The use of our SURETY BOND is the alternative and accepted method of collateralization.

Banks have historically posted different forms of U.S. Treasuries as collateral. Our program offers a much more economical and profitable method of insuring these deposits. Only A rated surety companies are used.

Bankruptcy Trustee Bonds

Our Bankruptcy Trustee Bonds may be written on an individual or blanket basis. These bonds are "Faithful Performance of Duty" bonds. They protect creditors for deliberate dishonesty acts of the TRUSTEE as well as some errors and omissions situations.

CHAPTER 11 TRUSTEE BONDS (Operating or Liquidating) are written on an individual case basis. Our bonds are sent overnight to the trustee. We know that time is very critical as the trustee is not allowed to take control of the bank accounts and other assets until the bond is posted with the court.

CHAPTER 13 & 12 TRUSTEE BONDS may be written on either an individual or blanket trustee basis. These bonds will cover all the panel trustees in the district.

CHAPTER 7 TRUSTEE BONDS are normally written on a blanket basis. However, individual chapter 7 bonds may also be provided.